Local SEO Packages designed for businesses like yours
Get top rankings in local search results with zero ad budget & grow your business with our Local SEO Packages
Let's discuss Local SEO Packages for your business
Local Business Owners are Struggling with
Zero or almost no traffic on website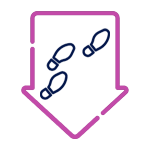 Less footfalls to their showroom, office or store
Tough competition with low margins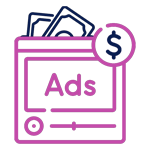 Spending money on ineffective advertising and marketing
These Local SEO Packages will help you to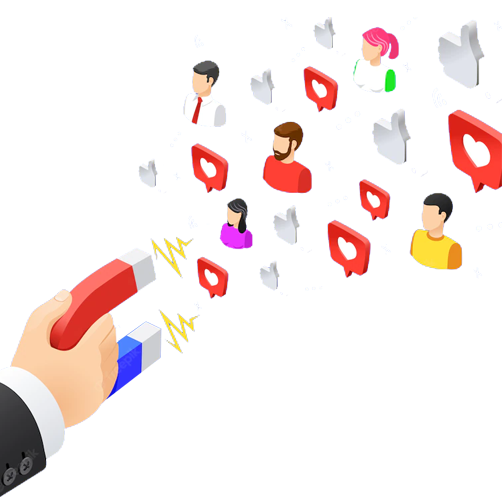 Attract more leads and customers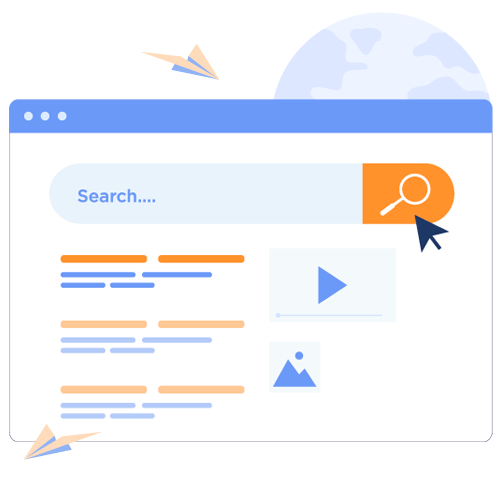 Get found you on Google for searches for your area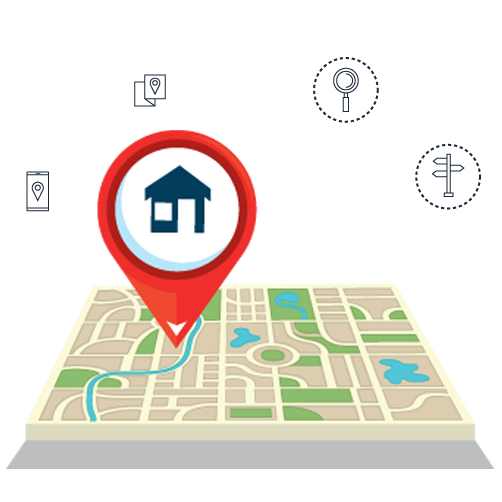 Stand out on internet even if you do not have a website
Beat the Local Competition by ranking on top positions
Increase the revenue of your business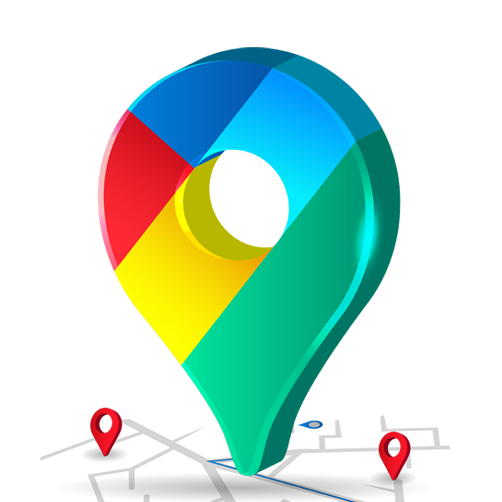 Become the prominent in your area
Local SEO Packages
Choose one of our three most popular plans.
Google Business Profile Setup & Verification
Google Business Profile Optimization
Google Business Profile Monitoring
Online Review Monitoring
Google Map Embeds
Local Citation Building
GBP Posts
Local Page Creation
All from Local SEO Pack
Title & Meta Tags Optimization
Service Area Landing Pages
Content Optimization
Desktop Speed Optimization
Mobile site optimization
HTML Code Cleanup & Optimization
Internal Link Structuring & Optimization
Pages H1 tags Optimization
Canonicalization/301 Redirect
Schema Markup
Image & Hyperlink Optimization
Robots.txt Creation/Analysis
Sitemap Creation
Google Search Console Setup and Maintenance
Social Media Optimization
Off Page Optimization
All from Local SEO Pack
All from Organic Pack
In-depth Site Analysis
Content Duplicacy Check
Initial Backlinks analysis
Google Penalty Check
Mobile Usability Check
Competition Analysis
Keyword Research
Blog posts
Guest posting
Local Press Release
Reporting Monthly
Support & Service
Off Page Optimization
Social Media Optimization
Content Optimization
Custom Local SEO Packages based on your business need
If our existing search engine optimisation packages do not meet your needs, we can create a custom plan for you.
Our team will work with you to create a personalised Local SEO strategy that fits your business. We have affordable Local SEO packages for any business, no matter where it is based.
If you need a custom Local SEO solution for your business, please don't hesitate to get in touch with us.
We are here to help you grow and succeed!
Check Out Some Of Our Local SEO Results!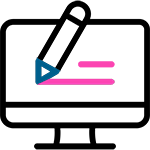 2000+ pieces of content published annually
2000 webpages optimized each year
Keywords rank Upto 50+ In first page of google
What Our Clients are Saying
"Satinder Chawla"
Mr. Vijayverghia is a marketing professional and it has been a pleasure to associate with him. All the work that we have gotten done from him is very good quality, effective and timely. Most importantly, he focusses on getting his clients results. Highly recommended.
"Pankaj Gupta"
Animom Live has consistently given us great service over the past 18 months. Sound advice, timely deliveries, professional standards. We refer our clients to them without hesitation. Thank you, Team Animom for making our lives easier!
"Tejeesh Nippun Singh"
Shailendra and his team at Animon Live are extremely patient in understanding a client's requirements. Not just that, they suggest cost effective options if the client's budget is limited. Most importantly, they speak in a language that a layperson can understand.
Why take Local SEO packages from Animon Live?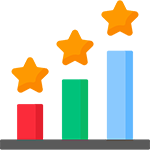 Better Results
When you invest in our local SEO packages, your business will get better results in ranking and footfalls.
Performance Specialists
With our experienced team, we will provide the guidance and support that matters most for your business's success.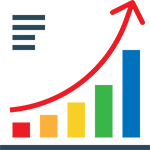 Increase Conversions
Our marketing strategy will help you increase your sales by getting more people to buy from you.
Meaningful Reports
Our top Local SEO services give you data-driven reports that help you develop your business. This way, you can see what is working and continue to do more of what is successful.
Money-back Guarantee
We know that you will get results from our local SEO packages, so if for any reason the product does not meet your expectations, we have got your back. You can return it back within 30 days and get a full refund!
Industries we have served successfully
Why Local Search Is Important?
Here are a few stats that prove how important local search continues to be for businesses:

According to Google, 76% of people who perform a local search on their smartphone visit a business within 24 hours, and 28% of those queries result in a purchase.

According to Google, about 30% of all searches it handles are connected to the location.

In a recent local search survey, 61% of customers said they look for local goods daily.

Google Maps is used by 86% of the population to find a business's location.

Around the world, 74% of in-store shoppers who conducted their search before coming to the shop looked for things like [closest store near them], [places], [in stock nearby], and other types of hyperlocal information.

According to the search engine's statistics, over 80% of searchers turn to Google for information about local companies. 55% use Google Maps, 44% Apple Maps, 39% Yahoo, and 31% Bing.
What are Local SEO Packages?
Local SEO packages are custom-built to suit your business's specific needs.
Our team of Local SEO professionals provides solutions to help you rank highly on Google local searches.
We have different packages that are adaptable and flexible so that they can meet the demands and goals of your local business.
The price for a local SEO package depends on how much technical and on-page optimization is needed to achieve your desired target.
To decide which local SEO package to use, talk with our specialists and choose one based on your needs.
How does Local SEO Packages work
Just like SEO, local search engine optimization packages use a set of strategic steps to help increase your Google search ranking. However, the main difference is that these steps are tailored specifically to your local area and the searchers' geolocation and IP addresses. This includes NAP citations, online reviews, social media, and Google My Business.
NAP
NAP stands for Name, Address, and Phone number. Our local SEO pricing is based on making sure that your company's information is accurate and the same on all directories.
Having consistent and synchronized local company information builds credibility and trust with nearby, targeted customers, helping to promote foot traffic to your physical store.
Online Reviews
Our multiple location SEO packages focus on online reviews related to your business. When you hire the local business SEO package, our team monitors the tone of reviews and quickly responds to de-escalate any potential problems.
By purchasing a local search package, you can be assured that your business will have peace of mind knowing that we are on top of things.
Google Business Profile
You'll need a Google Business Profile Listing if you wish to have your business rank higher in search engine results. You can choose a Google Business Profile Optimization package to help optimize your site.
As the most popular search engine, filling out the information fields about your business will help improve your ranking. The program is designed to identify both business information and location.
Talk to our Local SEO expert and choose the best Local SEO. Which package works for you?
Currently, as the most popular search engine, filling out the information fields about your business will help improve your ranking. The program is designed to identify both business information and location. Talk to our Local SEO expert and choose the best Local SEO Which package works for you?
Map Packs Vs Organic results

Google and other search engines always show the most helpful results to people. They want to show results as close to people's locations as possible. So using local SEO methods and strategies is an excellent way to ensure your brand and business is visible in your local area.
When it comes to Local SEO, we can break it down into two categories:
What factors influence Google Maps, SERPs, and the three local pack ranks?
What factors influence organic listing rankings?
Map Pack
Lock Pack/Finder Ranking Factors

My Business Signals
(Proximity, categories, keyword in business title, etc.) 19%

Link Signals
(Inbound anchor text, linking domain authority, linking domain quantity, etc.) 17%

On-Page Signals
(Presence of NAP, Keywords in titles, domain authority, etc.) 14%

Citation Signals
(IYP/aggregator NAP consistency, citation volume, etc.) 13%

Review Signals
(Review quantity, review velocity, review diversity, etc.) 13%

Behavioral Signals
(Click-through rate, mobile click-to-call, check-ins, etc.) 10%


Social Signals
(Google engagement, Facebook engagement, Twitter engagement, etc.) 4%
Organic
Lock organic Ranking Factors

My Business Signals
(Proximity, categories, keyword in business title, etc.) 7%

Link Signals
(Inbound anchor text, linking domain authority, linking domain quantity, etc.) 29%

On-Page Signals
(Presence of NAP, Keywords in titles, domain authority, etc.) 24%

Citation Signals
(IYP/aggregator NAP consistency, citation volume, etc.) 8%

Review Signals
(Review quantity, review velocity, review diversity, etc.) 7%

Behavioral Signals
(Click-through rate, mobile click-to-call, check-ins, etc.) 11%


Social Signals
(Google engagement, Facebook engagement, Twitter engagement, etc.) 4%
When there's an ethical approach to accomplish something, it implies that unethical alternatives are also available.
White-Hat
White hat methods, in general, are genuine attempts to enhance the user experience. Google aims to give the most significant possible user experience; therefore, white-hat tactics are rewarded by improving your website's search rankings. This requires planning and effort; it's the honest way to increase a website's search ranking.
Duplicate Content
Invisible text and stuffed keywords
Cloaking or re-directing the user to another site or page
Links from sites with non-relevant content
Black-Hat
People who try to trick the search engines into ranking their websites higher use "black-hat" techniques. If you start in SEO, you may not know that some things you are doing (or have someone do for you) are not allowed. But these actions can get your website penalized or even banned, so it's essential to be aware of black-hat practices and avoid them.
Relevant content
Well labeled images
Relevant links and references
Complete sentences with good spelling and grammer
Standards compliant HTML
Unique and relevant page titles
Why should you do a
local SEO audit?
An audit is a comprehensive examination of the components that make up a local search strategy and pack ranking. It's the only way to know how your site is doing, where issues have arisen, and where opportunities exist. If your site's rankings or traffic disappear suddenly, completing an SEO audit checklist might assist you in determining why.
What does an SEO audit include?
The local SEO algorithm has three major components: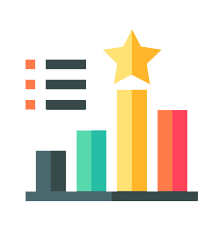 Proximity
How well do you know your company's online reputation?
Well Known
Is it known well by the public, or just a few people who have strong connections?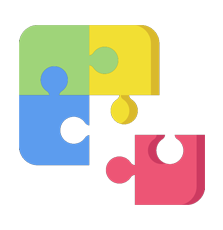 Relevance
Is your company relevant to the term being searched for?
Local SEO Audit Checklist
Because so many factors must be evaluated, it's best to break your list down into separate categories and evaluate each separately.
Google Penalties
Local keyword research
Rankings
Links and website authority
Citations
Google Business Profile
Reviews and ratings
Audit Your Social Media
How to do a
Local SEO Audit?
Google Penalties
A Google penalty might have a big impact on your SEO performance.. According to experts, just 5% of websites send in a reconsideration request once they've resolved the mistake that resulted in their penalty. This means many small company websites miss out on the opportunity to reclaim lost ranks.
Checking for Google penalties in the first step of your audit will help you avoid making that mistake. A ranking drop doesn't always indicate a penalty has been issued. This might cause it to be difficult to determine if you're falling behind, haven't updated your plan after an algorithm change, or have truly been penalised.
Conduct Local Keyword Research
Because the keywords consumers use to identify local companies change all the time, you'll need to conduct keyword research regularly. New keywords can be added to your local SEO plan as they are discovered. This ensures that you focus on relevant phrases and appear in Google results for appropriate local searches.
Google Keyword Planner can suggest relevant keywords to your business and give a sense of search volume. You'll need to establish a Google Ads account, but it's simple enough.
For more ideas, you can use Google Trends to find out how popular certain keywords are. You can also use the search bar on Google to look up certain phrases or subjects to see how popular they are.
Check Your Local SEO Rankings
You'll need to figure out where your site ranks for your target keywords during your audit.
Local pack ranking differs from the main organic search results, so you'll need to perform searches in certain areas.
Audit Your Links and Website Authority
Link quantity and quality is a recognised local SEO ranking factors and should therefore be a key part of your local SEO analysis which means
Examining the number of inbound links you have (prominence)
Determine whether the connections are from high-quality and authoritative domains that are relevant to your company's location and industry (relevance).
Finding out whether any of your links are low-quality and therefore classified as spam is simple.
Identifying ways to increase relevance and exposure through organic link building
Audit Citations
Locally based citations may assist Google in validating what it knows about your company, improve prominence, and aid in relevance.
Duplicate or incorrect listings are bad for your local search visibility and inconvenience your customers. They directly impact the level of consumer trust and confidence in your business.
Audit Your Google Business Profile
The Google Business Profile (formerly known as Google My Business) is an excellent source of information for both Google and local people about your company. You'll need to keep an eye on any adjustments to the Google Business Profile, which is critical to your local search visibility.
Audit Reviews and Ratings
Online reviews help you attract consumers, develop trust, and drive traffic to your website. For this portion of your local SEO audit, you'll need a list of the top review websites for your company.
Keep track of the average star rating for each review site you look at.
Audit Your Social Media
Finally, take a look at your local SEO in terms of social media. While your business does not need to be active on every social network, it should have a presence on the networks that are relevant to its target audience.
Why Is It Important to Choose the Right SEO Package for Your Business?
Different websites are designed differently. Some websites look similar, but they are different on the inside. You need to understand this before you choose an SEO engine optimization package. Different websites need different packages.
Fortunately, there are quality SEO companies out there who can help you choose the right package for your business. These companies will consider your needs and best practices to create a customized strategy that will help you achieve your desired results.
In other words, choosing the right SEO company is an investment in the growth of your business.
So, if you're serious about success, be sure to partner with a team with the experience and expertise to get the job done right.
The Features and Services to Expect from an SEO Package
Just like SEO, local search engine optimization packages use a set of strategic steps to help increase your Google search ranking. However, the main difference is that these steps are tailored specifically to your local area and the searchers' geolocation and IP addresses. This includes NAP citations, online reviews, social media, and Google My Business.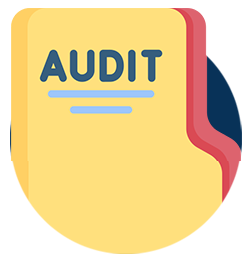 Website audit
An in-depth SEO audit should be included in Local SEO packages. This common and essential approach will reveal elements that influence your website's overall traffic and provide you with a comprehensive report. Because it will allow experts to conduct a comprehensive website analysis before determining the next steps to improve it, an SEO audit must be completed first.
Keyword Research
Including keywords or important search terms in URLs, headings, meta descriptions, and other site material are crucial. These keywords are the identifiers that search engines need to crawl and index your pages. You can use keyword research to target the correct search phrases for your website. When you use this SEO solution, your websites will rank higher in search results.
On Page SEO
The on-page optimisation process is the fixing of certain elements to improve visibility, traffic, and success. These include optimizing specific pages for keywords that will increase their chances of being found by Google searches.
Off-page SEO
Off-page SEO is any activity you undertake outside of your website to assist improve its position on search engines. Getting people to link to your website and creating citations (links) that reference your website on other sites are examples of off-page optimization. This may help increase the visibility and trustworthiness of your website, resulting in a better ranking on search engines.
Content creation
Creating content entails coming up with a well-thought-out strategy for high-value text or visual photographs and films to entice and engage your target audience. This is accomplished through comprehensive study and planning, brand development, implementation, scheduling, and publication.
Analytics reporting
A monthly executive report is required in every SEO package. This is critical since it lets you see where your campaign is at, giving you a deeper understanding of how it's progressing.
6 Key Factors
Go Into Local SEO Pricing?
Local SEO costs vary depending on your city, how much competition there is, and your business needs. Local SEO is an investment because it helps you rank higher in Google Maps and brings more people to your local store.
Many things go into pricing a local SEO strategy. Here is a list of the factors that will affect your local SEO pricing and how to choose the right package for your business.
Local Citations
Citations help Google and other search engines relate your company name, address, and phone number. This data is essential for local map optimization, and you should budget at least $150 (12,000 INR) monthly for a local SEO expert to create and maintain your citation listings.
Local Website Pages
You should have a page on your website about your location. This will be different from other pages on your website.
Your local SEO pages will focus on regional keywords related to your products and services. Creating these pages costs about $200 (INR 8000) page. Many local businesses have several local pages based on different products or services.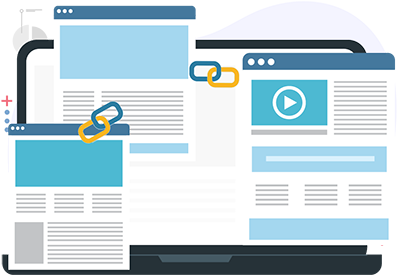 Local Links
To improve your SEO, you need to build authoritative links from organizations and other sources in your local area. Each local link will cost around $150-$200 (INR 12000 to 16000), so most local SEO campaigns include at least 3-5 links.
Content Marketing
You need to post engaging content on your website regularly that answers the questions your customers ask online. You should expect to pay $175 (INR 14000) for each blog post if you choose to work with a freelance copywriter on your website copywriting projects.
Your blog posts will be used in your Google My Business posts and optimized to rank for local search queries.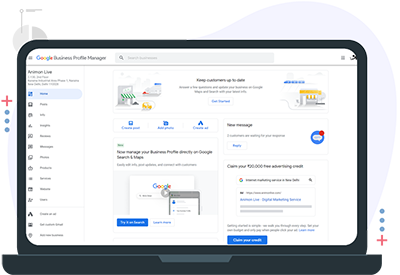 Google My Business Management
To have a successful local SEO strategy, you must set up your Google Business Profile (GBP) listing and then maintain your local presence each month. You can expect to pay around $200-300 (INR 16000 – 24000)each month to have a local SEO consultant write GMB posts, optimize images, and maintain other aspects of your GMB listing.
Local SEO Reporting
You need to know how your local SEO campaigns are doing so you can improve them. You should expect to pay at least $80 (INR 6400)/month for a local SEO consultant to provide you with a monthly report on your campaigns.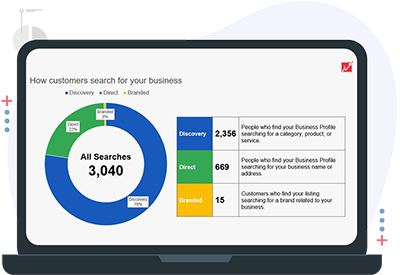 How much should I budget for
Local SEO?
You need to find a balance between your business goals and your marketing budget. This is very important for your long-term success. You should be careful about spending a lot of money on local SEO if you don't know how much it will cost each month or what the results will be.
How Competitive Is Your Local Industry?
When it comes to budgeting for a local SEO campaign, the most essential element to consider is competition. If your industry is very competitive, like the restaurant or mega-mart, then you will need to spend more on local map optimisations. This is because, in more competitive markets, many businesses compete for attention on Google Maps. To be successful in these markets, you will need more local citations, links, and a high-quality blog.
You can get an idea of your local market's competitiveness by typing in a local keyword into Google. If you see many businesses competing for attention on the first page of search results, and each business has at least 15 reviews, your market is highly competitive.

How Many Local Products & Services Do You Offer?
If your local business offers several products and services, you will need to pay more monthly for local SEO. This is because you will need to target additional service keywords and promote more products. To do this, you might have to create separate landing pages for each product or service. You will also need to secure additional local links and write more blog posts to improve your map optimisation efforts.

Do you have more than one location for your business?
You will need to pay more for local SEO services if you have more than one business location. This is because each location needs to build its local links, keep track of its own Google Business profile, and create unique content that appeals to customers in that area.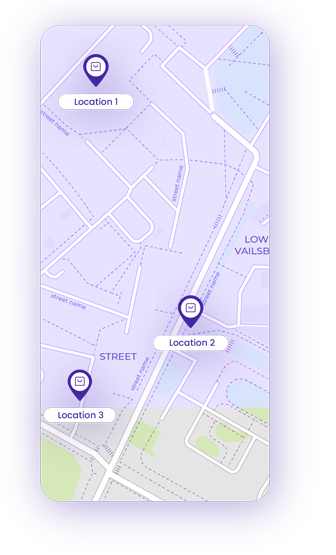 Charge For Google Business Profile Management
Are you looking for someone to manage your Google Business Profile?
As a business owner, it's essential to have a relevant, attractive, and discoverable profile. Otherwise, you risk losing customers to your competitors.
Fortunately, some experts can handle this for you. Monthly management prices typically start at $200 and go up to $600 for premium accounts. This service essentially keeps your profile up-to-date and optimises it for maximum visibility.
It's worth the investment, as it can help you attract new customers and grow your business.
Talk to our Local SEO Expert today to learn more about our Google Business Profile management services.
What is local SEO services?
Local SEO is an effective way to market your business to people closest to you online. Local SEO helps businesses promote their products and services to local prospects and audience.
Local SEO services are professional services that can help you manage and improve your local SEO needs for your business.
Why is local SEO important?
Local SEO helps you:
Build online visibility Reach prospects near your location Gain footfalls and sales Improve your brand reputation Improve voice search SEO.
What is Google local listing in SEO?
Google local listings are the business listings that show up on the map on the first page of a Google search result. You can do this managing your Google My Business page.
To optimise your GoogleMyBusiness listing – set up your page with a relevant category and populate it with great images, your phone number and local information. Encouraging reviews and optimising your own web site for local SEO will help optimise your listings.
How can I do local SEO 2022?
Some best practices local SEO in 2022 include:
Optimise for Google My Business and local directory listings Make sure your web site is mobile-friendly as most local searches happen on mobile Focus your keyword research on local search terms Optimise your website content – add location in meta tags and footer.
What is the difference between SEO and local SEO?
Local SEO is a part of overall SEO and contains a geographical element to it. It is usually centered around a brick-and-mortar location – local SEO concentrates on building signals of relevance around this location.
SEO, on the other hand, works on improving visibility in the SERPs and online, for a global audience.
I am interested in one of this packages, help me to start.
© Copyright 2023 Animon Live. All Rights Reserved.